Pre-9/11 Upgraded GPS Service Provided 243 Foot Wide Aerial Navigation Corridors
by Aidan Monaghan
Amended Version of Journal of 9/11 Studies PaperEnhanced GPS service (WAAS) now in use by the U.S. commercial aviation industry and activated 13 months prior to the terrorist attacks of September 11, 2001, provided virtual aerial navigation corridors only 243 wide and a 95% confidence that an aircraft's true position will fall within such a corridor . Such corridors can be navigated entirely by autopilot and flight management systems scheduled in 1996 and 1998 to be contained by United and American airlines Boeing 757 and 767 aircraft like those used during the terrorist attacks of September 11, 2001.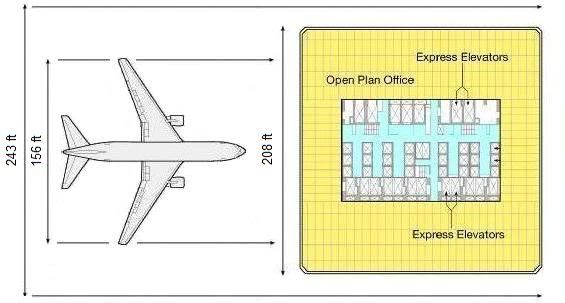 RNP .02 / Boeing 767-200 / World Trade Center TowerWAAS also supports required navigation performance (RNP) operations, says Raytheon, providing a precision navigation capability down to RNP 0.02 (an accuracy of 0.02nm).
http://www.flightglobal.com/articles/2003/01/07/159964/ups-wins-faa-cert…RNP is a required navigation performance level described by the specification of a numeric value indicating the required navigation accuracy for a specific operation, typically specified laterally in nautical miles – e.g., RNP 1 is a Required Navigation Performance of ± 1 nautical mile (95% Probability).
http://www.airweb.faa.gov/Regulatory_and_Guidance_Library/rgAdvisoryCirc…1 nautical mile = 6,076 feet
RNP 0.02 = RNP (0.02 nautical mile radius) x 2 = RNP (121.5 foot radius) x 2 = a 243 foot wide corridor.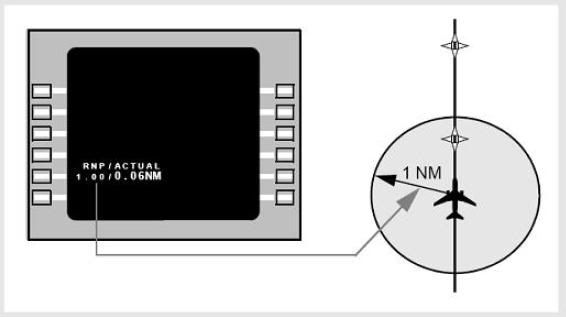 Boeing Example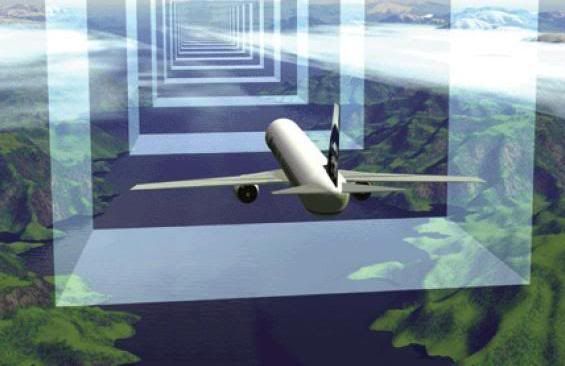 (Boeing) http://clacsec.lima.icao.int/Reuniones/2008/CE73/NE/BoeingPresentacionFT… AMENDED VERSION: Wide Area Augmentation System Signal Now Available